My wallpaper for the powder room has come!
...and the paint: Behr, Cornerstone a slightly less saturated hue than the color I used in the adjacent media/library and a perfect match for the darker stripe in the wallpaper. I think it will make a nice transition between the two rooms.
I also have the new chandelier...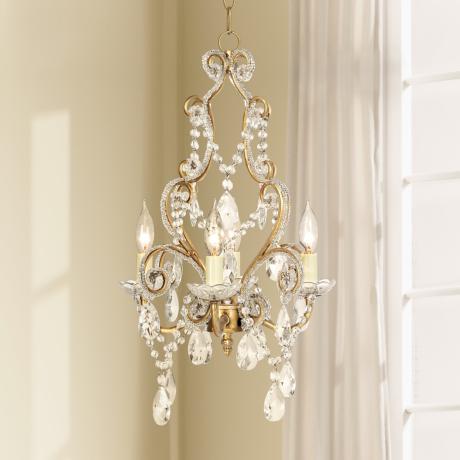 ... the new faucet.
and this beautiful antique mirror which was my Mother's; it will go in the niche above the commode.
I have even found the glass knobs for the doors; mine will come with brass screws to match the faucet and the other fittings. I am thinking of adding some gold details to the ceiling for a bit of elegance. The only thing left to select is the new molding for the cabinets.
I picked up an new paint brush yesterday along with the wallpaper paste, I always start a new project with a new paint brush.
The new commode will be installed after all of the painting is done and the wall paper put up so...
It looks like I'm ready to go!
I haven't wallpapered anything for a while, wish me luck, but first of course I have to paint.
Thank you for visiting I hope that you are having a wonderful day.